PRODUCTS
Power cords
Rubber Insulated Sheathed Flexible Cords
PVC Flexible Power Wires
IEC Serial Link
North American Standard Locking Plugs Receptacles
Meteorological Balloon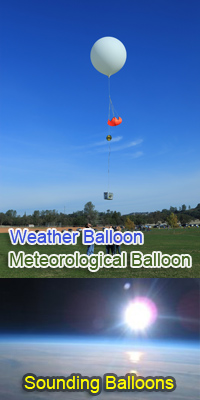 Products
UK ASTA BS 1363-1 MAINS LEAD TO IEC 60320 C15 13A/250V

Detailed Description

Compliant to ISO9001: 2000 (#15/03Q227R00) and honored as Chinese Well Mark, we are specialized in manufacturing international power cords with annual turnover up to 100 million USD. Our products are highly approved by ample certificates issued by PSE, CE, GS, SEV, SEMKO, FI, NEMKO, DEMKO, CEBEC, IMQ, VDE, BS, SAA, NF, KEMA, OVE, UL CUL CSA, IRAM, CCC and so forth, also are RoHS and PAHs compliant.

We have had a good and steady worldwide market especially in USA and Europe with Our good quality, good price and good service, such as GE, Phillips, Walmart, Hitachi, Samsung, LG, Cooper, Haier, etc.

P. S.: All our power leads are available in custom lengths, made-to-order cable terminations, custom stripping and in custom colors

These 3 pins Britain cord sets are rated up from 3amps to 13amp with service at 250 VAC with UK BSI approval.
Y006: Is configured with a UK rewirable plug and can be fitted with any VDE approval cable.
Y006A: Is configured with a UK unrewirable (molded) plug
Belows cables are available:
A) H03VV-F 3*0.5-0.75mm2
B) H03VVH2-F 2*0.5-0.75mm2
C) H05VVH2-F 2*0.75-1.0mm2
D) H05VV-F 2*0.75-1.5mm2
E) H05VV-F 3*0.75-1.5mm2
F) H03RT-F 3*0.75-1.0mm2
G) A05VV-F 2*1.25mm2
H) A05VV-F 3*1.25mm2
I) H05RN-F 3*1.0mm2
This UK BSI 1363A unrewirable plug can also be terminated with an IEC 60320 C13 conector.
Contact Us
Ningbo Yunhuan Electronics Group Co., Ltd.
Add:Simen Town, Yuyao,Zhejiang,CN,315472
Tel:0086-574-62122947
Fax:0086-574-62161122
Mobile:0086-13567448881
Contact Person:Mr.Jim shen
© 2014 Yunhuan Group. All rights reserved